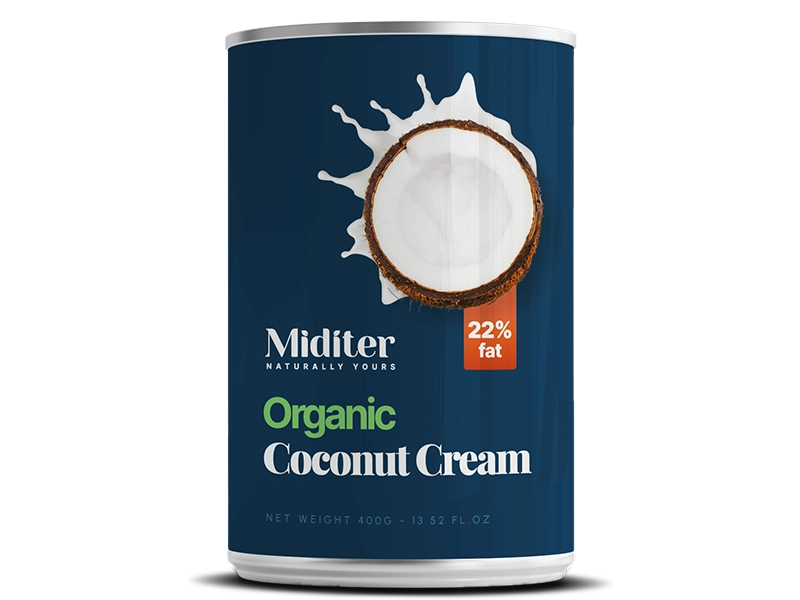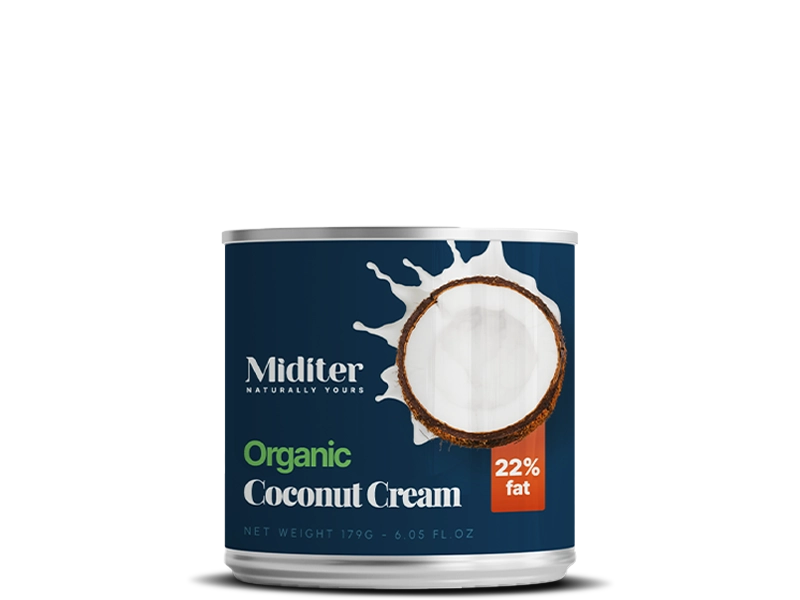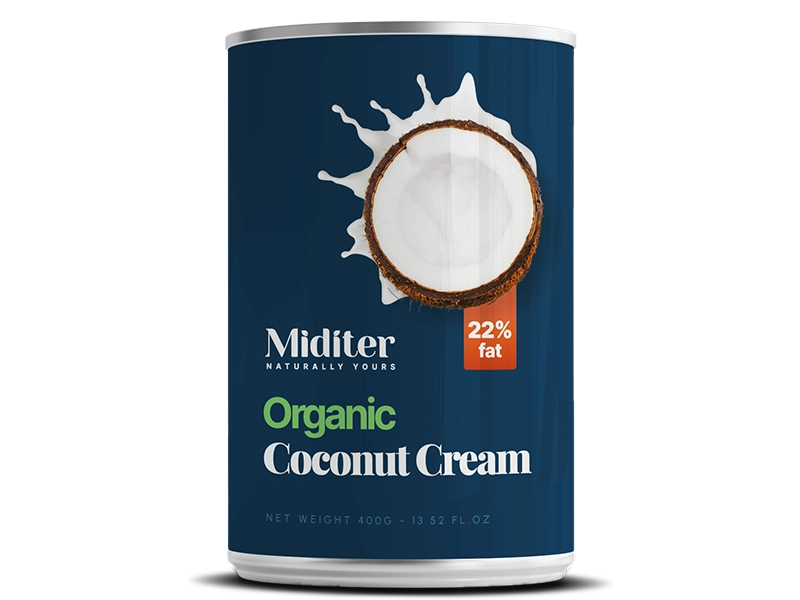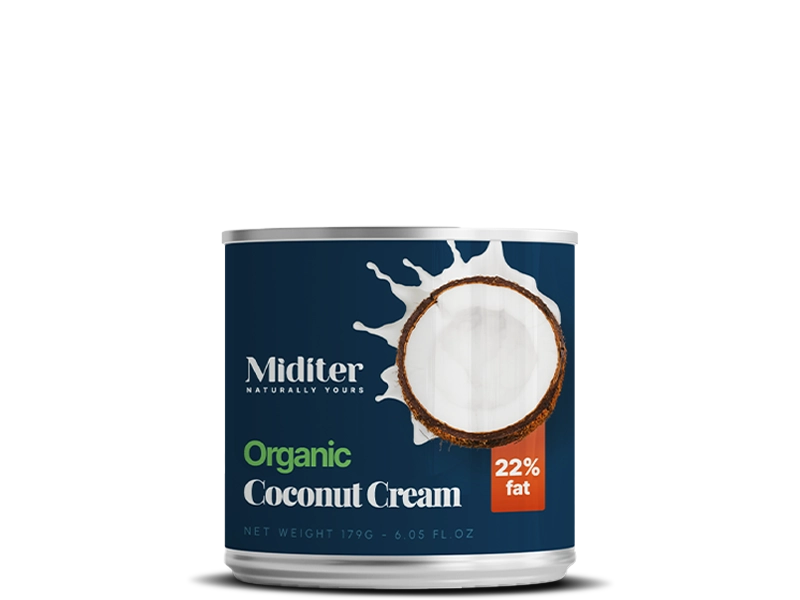 Organic Coconut Cream 22% Fat
Organic Coconut Cream with 22% fat is a healthy, vegan, plant-based alternative to cooking creams. Teeming with health benefits, simply add a dollop or two as required to enrich the flavours of your dish.
Suggested Uses
Substitute for dairy-based cooking cream
Great to make soups and curries, thicker and richer.
Baking - cream pies, cakes, etc.
Alternative for fresh cream, whipped cream, cheese etc.
Miditer's Organic Coconut Cream is the perfect plant-based, vegan ingredient to add to your health-conscious lifestyle. Our coconuts are grown and harvested in the most careful conditions ensuring transparency and quality are always at the forefront. Working directly with farmers from coconut estates through our out-grower program, we equip them with the best technology and expertise to grow the best products in the industry. Miditer's products are not just good for you, but they're also good for the community that grows it and the environment that nurtures it.
Our Organic Coconut Cream is made 100% from pure coconut. Using the finest coconut flesh from our sustainably harvested crops, the coconut cream produced from the coconut flesh is pure white and creamy, with a slightly nutty flavour and aroma.
Miditer's Organic Coconut Cream has 22% fat content and is teeming with a wealth of benefits that are good for you. Rich in Vitamin C and Vitamin E, the coconut cream is dairy-free, grain-free and lactose-free. It is also packed with antioxidants that help in preventing diseases, and maintaining blood pressure, and can aid in weight management too. Coconut cream is also known to be beneficial to your hair and skin due to its anti-viral and anti-bacterial properties. It also soothes and acts as a great moisturizer for dry skin.
Certifications
Other Products