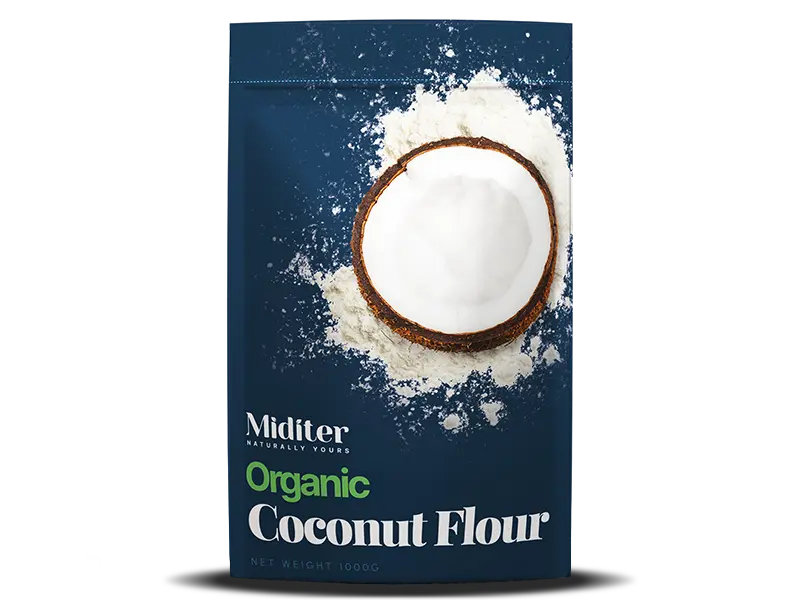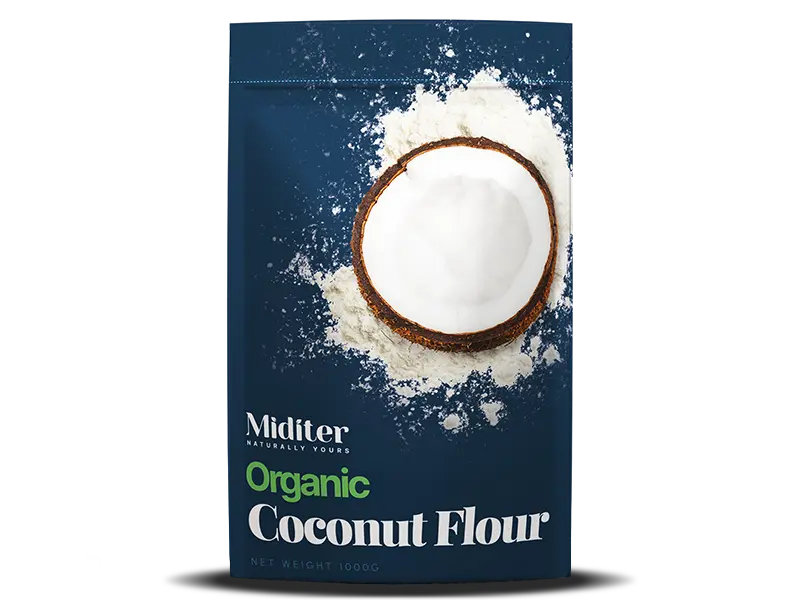 Organic Coconut Flour
Suggested Uses
Organic Coconut Flour is a gluten-free, healthy type of flour made from freshly harvested coconuts grown in Sri Lanka. Miditer's coconut flour is carefully extracted from the coconut flesh and packaged immediately to preserve its freshness.
Alternative to wheat flour when baking or cooking
Ideal to make bread, pancakes, cakes, buns, cookies, pasta and more
Can also be used as a crispy coating for vegetables in stir-fries.
Miditer's Organic Coconut Flour is a plant-based, vegan, gluten-free ingredient to enhance your healthy meals. Grown and harvested from the lush estates of Sri Lanka, we provide technical expertise and modern equipment to aid farmers in growing high-quality produce that's beneficial to your health. Through this close relationship with the local farmers, we can ensure transparency at each stage of the seed to table process. Miditer's products are not just good for you, but they're also good for the community that grows it and the environment that nurtures it.
Our Organic Coconut Flour is made 100% from pure coconut. By scooping out the finest coconut flesh from our sustainably harvested crops, and separating the milk from the flesh, the coconut is then dried, defatted and ground to a fine powder texture. It is then immediately packaged to maintain its freshness and quality.
Miditer's Organic Coconut Flour is good for your health. Rich in dietary fibre and proteins, healthy fats and antioxidants, the coconut flour is low in glucose and calories, which makes it ideal for weight management. Ideal for vegans and anyone with a glucose intolerance, our coconut flour is a great alternative to wheat flour.
Certifications
Other Products