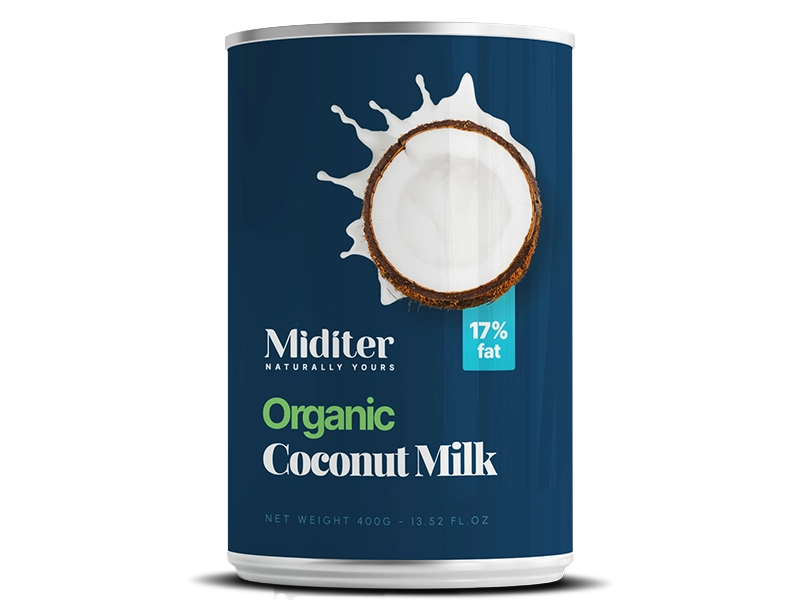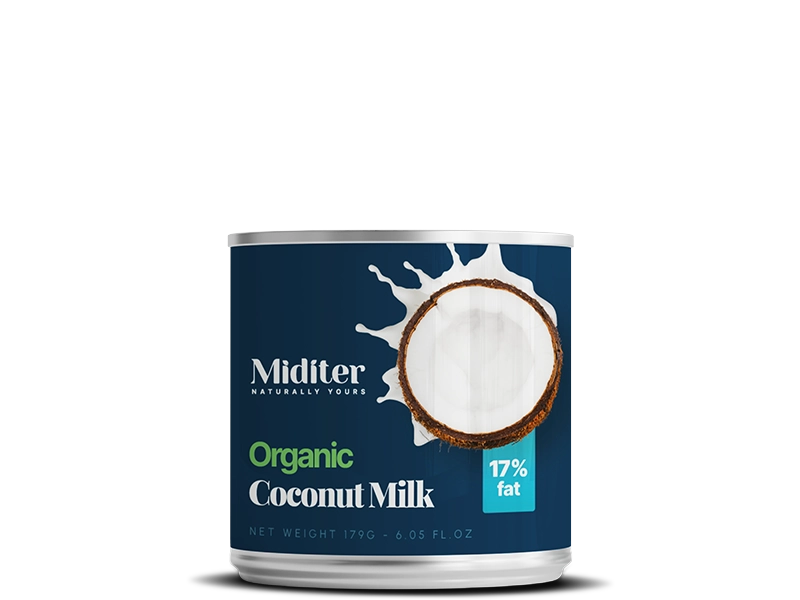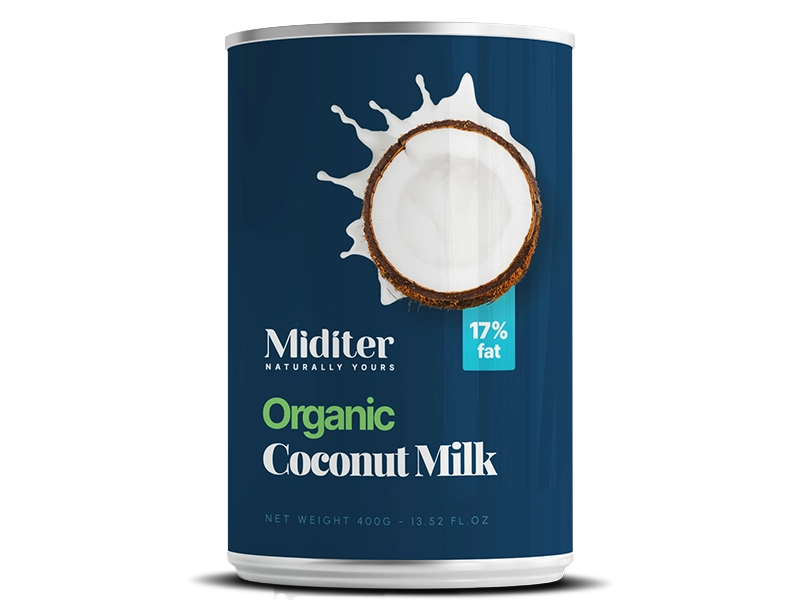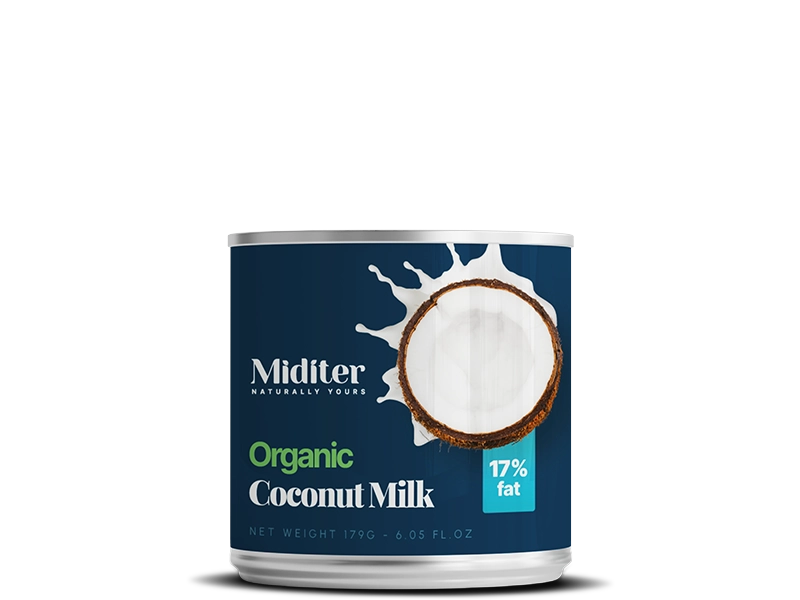 Organic coconut Milk 17% fat
Organic Coconut Milk with 17% fat is a natural, plant-based alternative for dairy milk, which can be used for cooking and baking. The creamy milk enhances each dish with a nutty aroma and flavour.
Suggested Uses
Substitute for dairy milk
Cooking and baking
Ideal for curries, gravies, smoothies or milkshakes.
Miditer's Organic Coconut Milk is a plant-based, vegan ingredient that can be used instead of dairy milk, making it the perfect addition to your lifestyle. This healthy, lactose-free milk is rich and creamy with a subtle flavour and aroma. Grown and harvested from the lush estates of Sri Lanka, we provide technical expertise and modern equipment to aid farmers in growing high-quality coconuts good for you. Miditer's products are good for you, the local community that grows it and the environment.
Our Organic Coconut Milk is made 100% from pure coconut. We extract the creamy, white liquid from ground coconut flesh. Once extracted, we immediately store and pack the coconut milk to maintain its freshness and quality.
Miditer's Organic Coconut Milk is organic, lactose-free and ultimately great for your health. Our coconut milk is packed with nutrients from Vitamin C,B, and E to minerals like calcium, sodium, and magnesium. While there are numerous benefits of adding coconut milk to your diet, some of the more popular health benefits include weight management, improving cholesterol levels, and reducing inflammation.
Certifications
Other Products