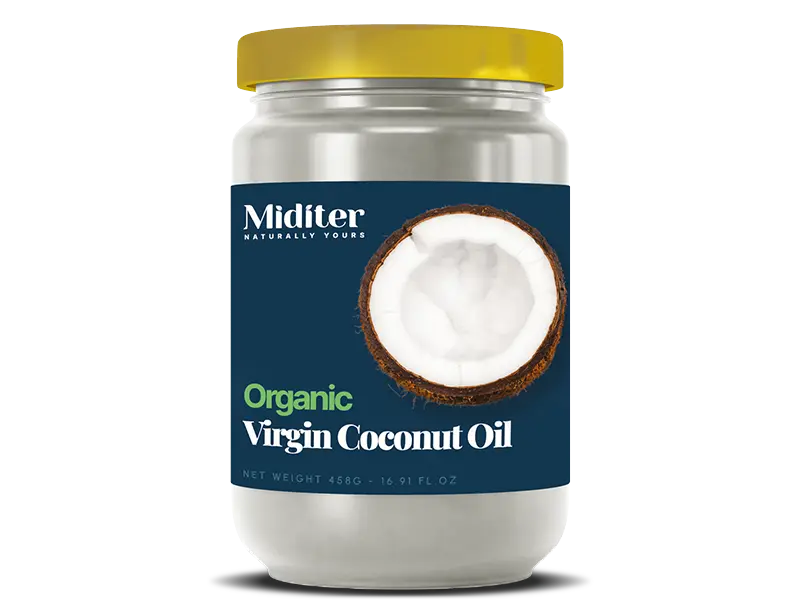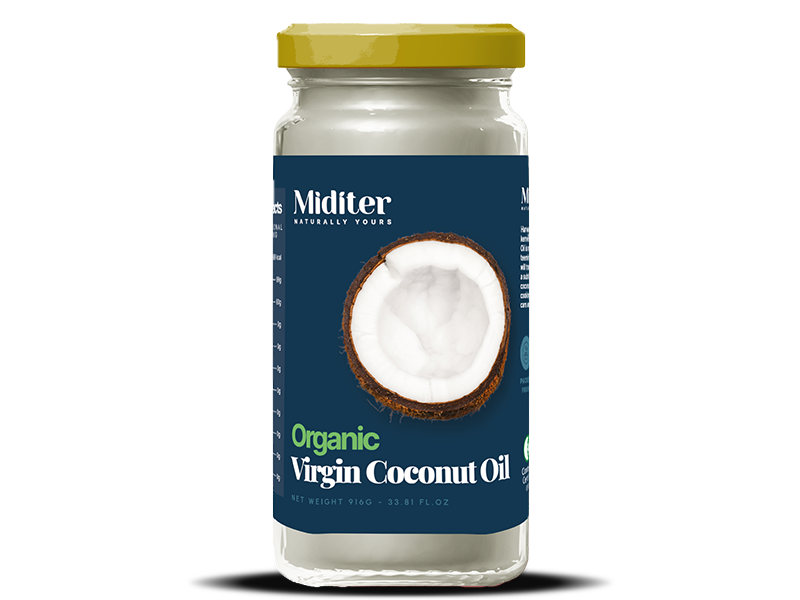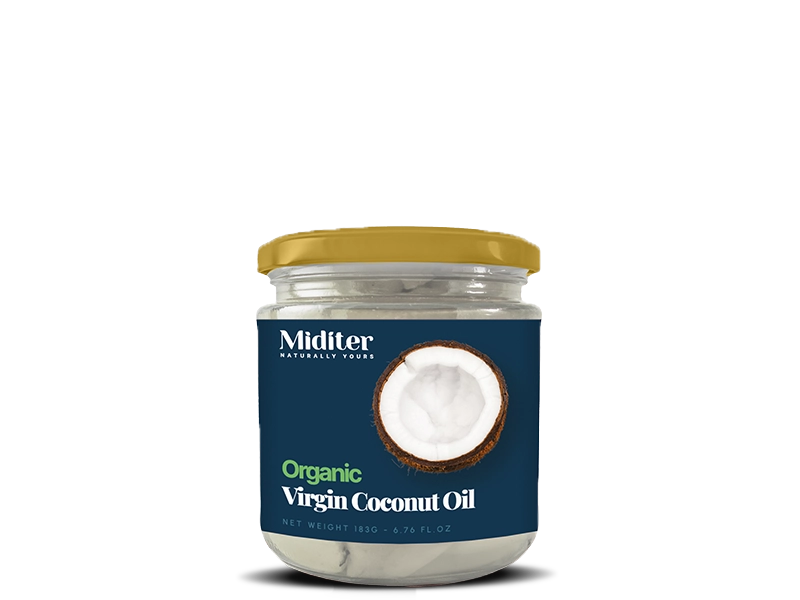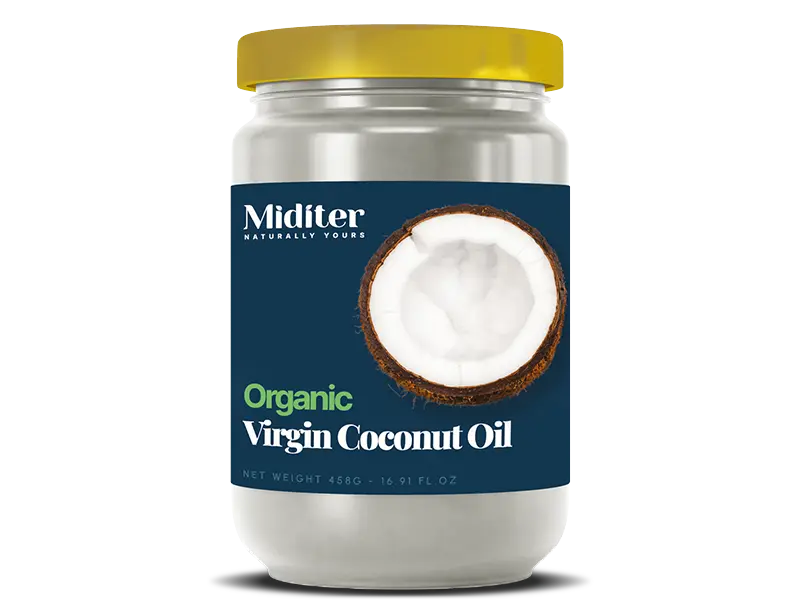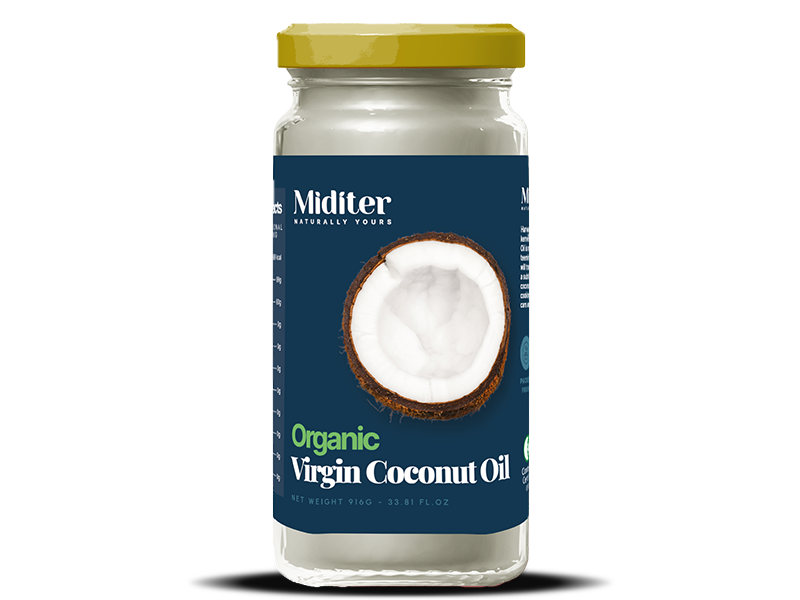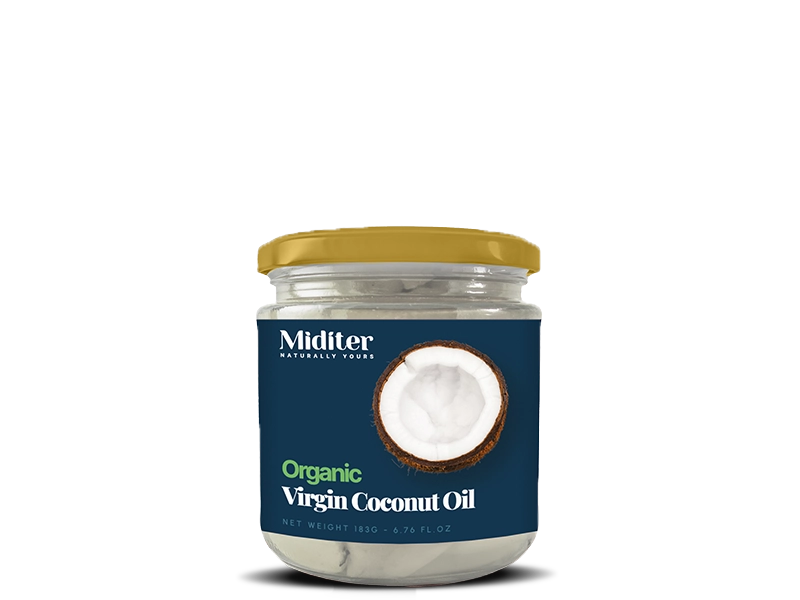 Virgin Coconut Oil
Harvested from pure coconut kernels, Miditer's Virgin Coconut Oil is nutritiously rich and teeming with health benefits that will transform your lifestyle. With a subtle nutty flavour, this coconut oil can be used in cooking, baking, oral health, and hair care.
Suggested Uses
Frying, sautéing and other cooking methods
Baking
Alternative to butter, spreads, salad dressing
Topical usage to boost hair, skin and oral health.
Sourced from the finest, lush estates around the island of Sri Lanka, Miditer invests skill, knowledge and technical expertise together with a close relationship with local farmers in producing only the best and most nourishing coconuts. Our coconuts undergo a careful, strict process to remove chemicals and preserve its nutrients to make pure Virgin Coconut Oil.
Our Virgin Coconut Oil is made 100% from pure coconut. Our coconuts are grown, plucked and harvested with the utmost care and skill, ensuring that once processed, its high quality, freshness and flavour are well preserved until it reaches your table.
Virgin Coconut Oil contains good cholesterol which is good for the heart. It's packed with anti-inflammatory properties, antioxidants, anti-fungal, anti-bacterial, and anti-viral properties, that boost your immunity. An essential to enhance your lifestyle, Virgin Coconut Oil also helps maintain blood sugar levels and may aid in reducing asthma complications. The high amount of Vitamin E also improves hair and skin health.
Certifications
Other Products