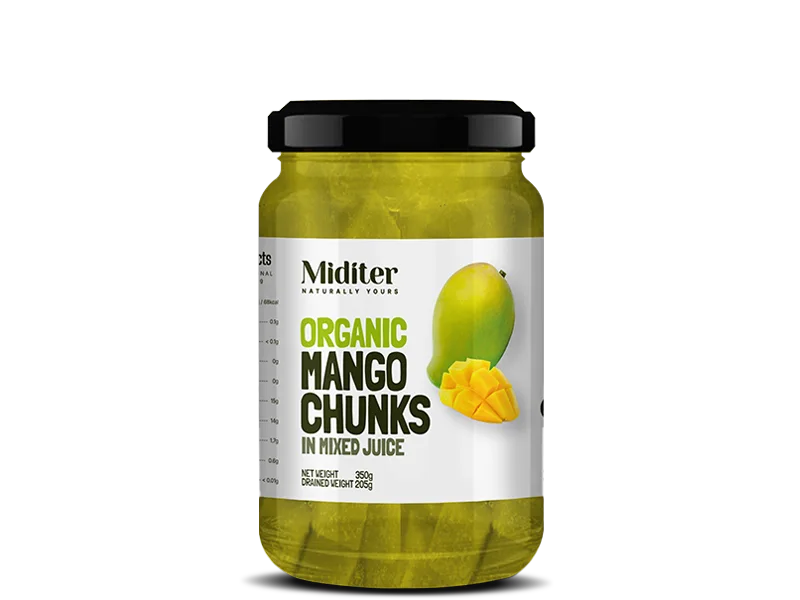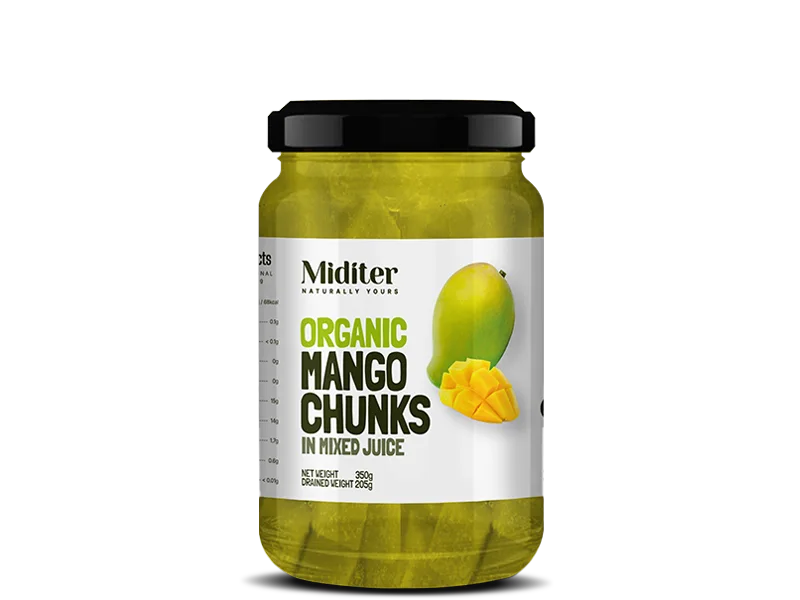 Organic Mango Chunks in Mixed Juice
Delicious, naturally sweet and luscious, Miditer's Organic Mango Chunks 350g is the perfect treat to sweeten your dessert or your day. Freshly harvested mangoes are perfectly preserved in mango juice to ensure it tastes as good when it's ready to eat.
Suggested Uses
Can be consumed directly
Add to a fruit salad or blended for a juice
Used as a topping for desserts like cakes, tarts, etc.
Made from mature, ripe mangoes that have been hand-picked, washed, peeled, de-seeded and preserved in a delicious juice, our Organic Mango Chunks in Mango Juice are ready to eat. Our mangoes are grown, harvested and packed immediately to preserve their quality and freshness. We work closely with farming communities to ensure each mango is pure goodness.
Perfectly preserved mango chunks in delicious mango juice that's sustainably grown, harvested and packaged until it's ready for delivery.
Nutritious and delicious, mangoes are packed with a variety of minerals and vitamins that aid in maintaining your health. Vitamins A, C and B6 improve your body's immunity while the fibre, folate and copper present in mango will enhance your overall well being.
Certifications
Other Products