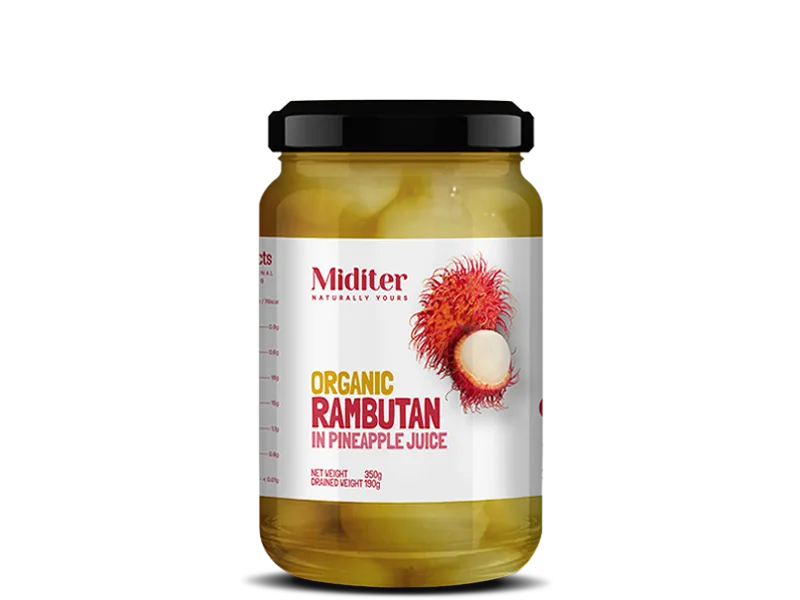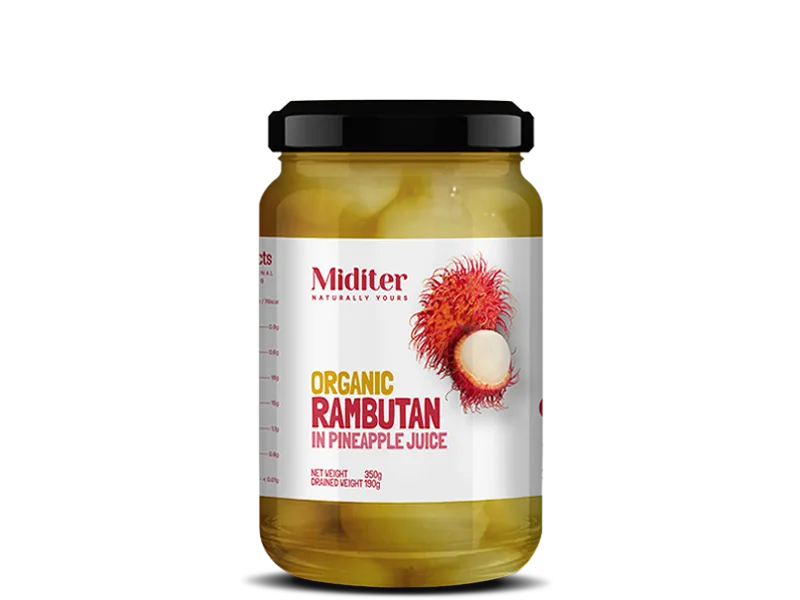 Organic Rambutan in Pineapple Juice
Rambutan is a delicious seasonal fruit endemic to some South Asian countries, with its white-flesh fruit and spiky exterior that shares similarities to lychee. Miditer's Organic Rambutan 350g can be consumed as is or added to your dessert.
Suggested Uses
Can be consumed as is
Add to desserts or toppings
Can be used in juices and smoothies
The seasonal, tropical Rambutan fruit that looks like a sea urchin is most commonly found in South Asia. It's famed for its delicious white, sweet flesh. Miditer grows, harvests, and packs these golf-sized fruits into cans of pineapple juice to ensure that when it reaches your table, the true taste and quality of the fruit are well preserved. Our Organic Rambutan in Pineapple Juice is sustainably grown as we work directly with farmers in local communities to get you the best produce, no matter the season!
Preserved pieces of organic rambutan in pineapple juice.
Rambutan is known to be packed with health benefits, as it's a great source of vitamins and minerals, from Vitamin C to fiber and copper. Consuming rambutan is known to help in boosting your immunity, improving bone and heart health, and improving your digestion, among other benefits.
Certifications
Other Products