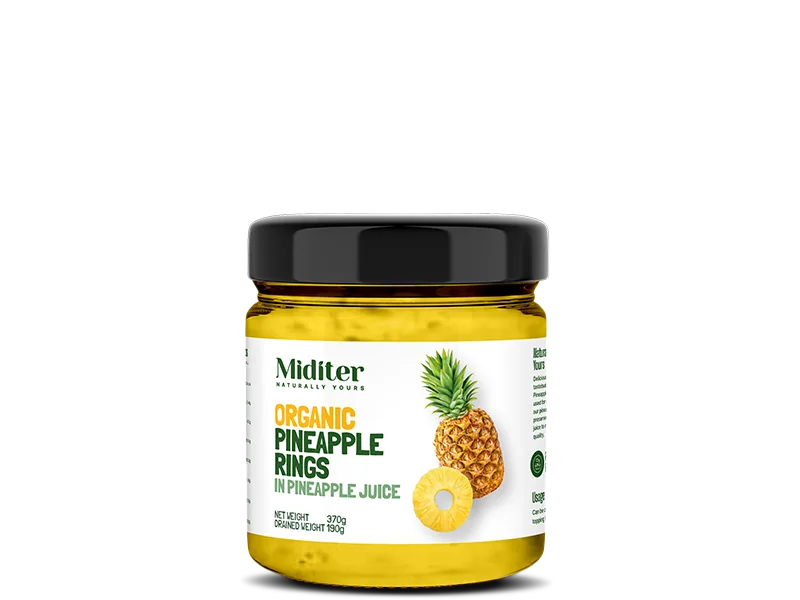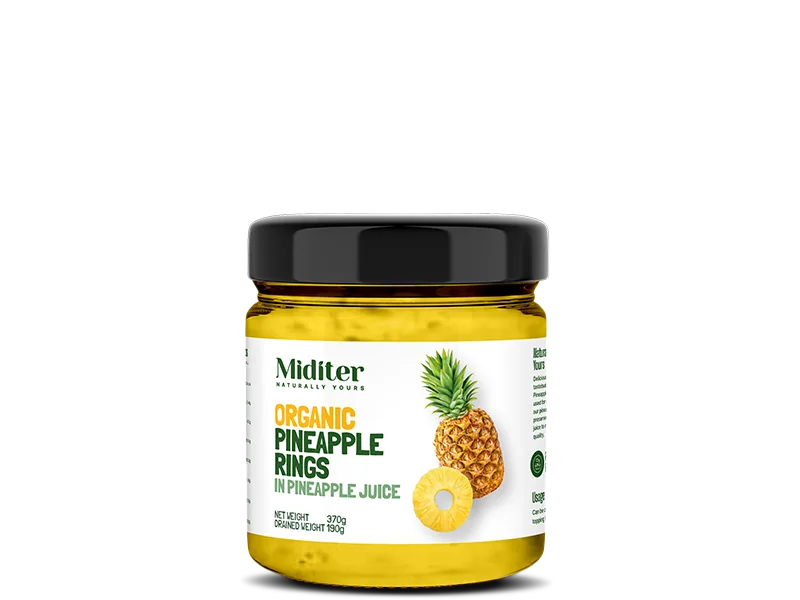 Organic Pineapple Rings in Pineapple Juice
Delicious and sweet. Treat your tastebuds to Miditer's Organic Pineapple Rings 370g. Ideal to be used for desserts, toppings and more, our pineapple rings are deliciously preserved in rich, tropical pineapple juice to maintain its freshness and quality.
Suggested Uses
Can be consumed directly
Add to a fruit salad or blended for a juice
Used as a topping for desserts like cakes, tarts, etc.
Our organic pineapples sustainably grown, harvested and packed in pineapple juice is the perfect way to enjoy this sweet, delicious fruit no matter where you are. Enjoy a taste of the tropics in a can!
Our Organic Pineapple Rings in Pineapple Juice is harvested from our local farms and then transported to the facility where they are cleaned and cut. Once ready, they are added to a delicious pineapple juice preservative to ensure it stays fresh until it's ready for consumption.
Rich in essential vitamins and minerals, pineapples are a great, natural way to boost your body's health.
Certifications
Other Products