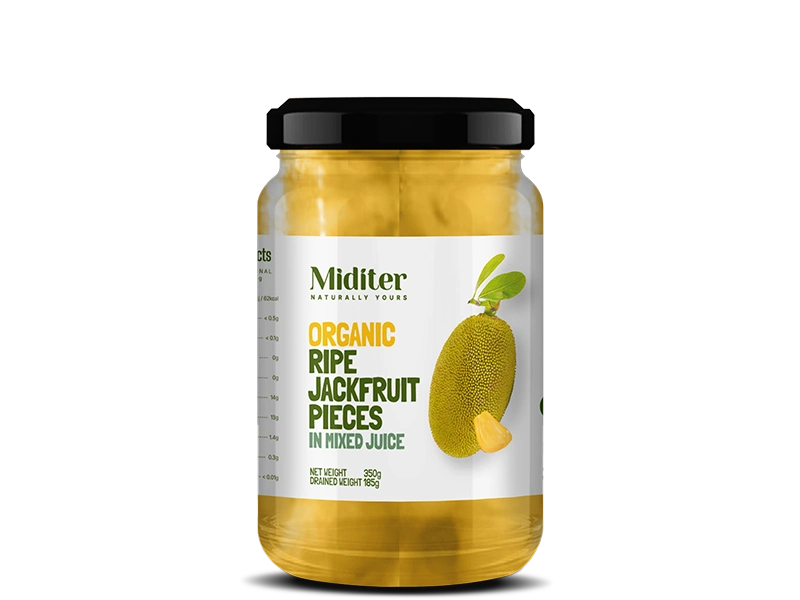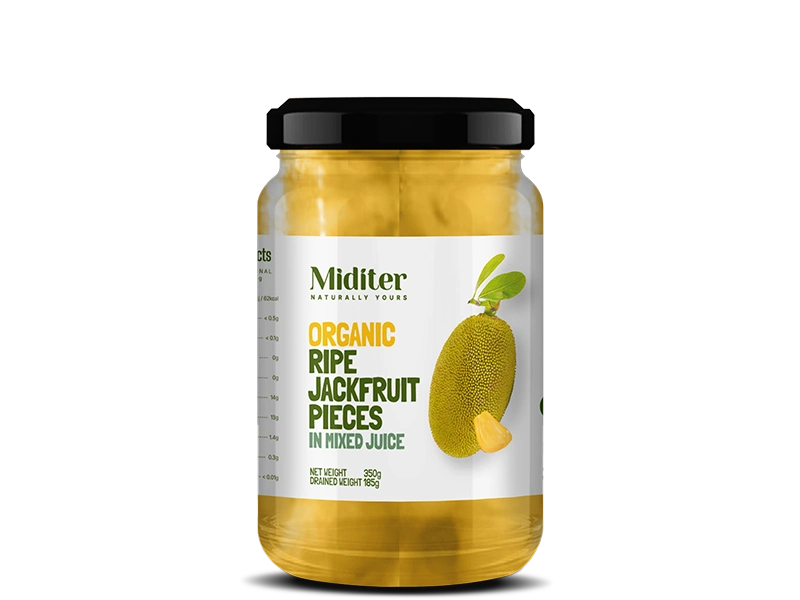 Organic Ripe Jackfruit Pieces in Mixed Juice
Organic Ripe Jackfruit Pieces 350g is the perfect addition to your desserts or even to eat as is. Deliciously tender and naturally sweet, the ripe jackfruit will leave your tastebuds craving for more.
Suggested Uses
Can be consumed directly.
Add to desserts or used as a topping.
Our Organic Ripe Jackfruits are locally grown and sourced from the beautiful estates in Sri Lanka. Once harvested, the ripe jackfruits are carefully transferred to our facility where they undergo a very delicate process of extraction, so as to preserve the quality of the fruit. It can be consumed directly or added as a topping to your desserts.
Our Organic Ripe Jackfruit in Mixed Juices is made completely with ripened jackfruits. After the fruit is plucked and transferred to the facility, we work on extracting its deliciously sweet meat and packing it immediately so to conserve its freshness and quality.
The delicate ripe flesh of Jackfruit is teeming with Vitamins A and C, riboflavin, calcium, potassium, iron, sodium and other nutrients that help to promote a healthy wellbeing. From boosting your body's immunity to improving digestion, there are numerous benefits to eating jackfruit.
Certifications
Other Products